We're so thrilled to announce that New Bohemia, the famous and funky SoCo vintage clothing store, is supporting our Faire at the Special Event sponsorship level!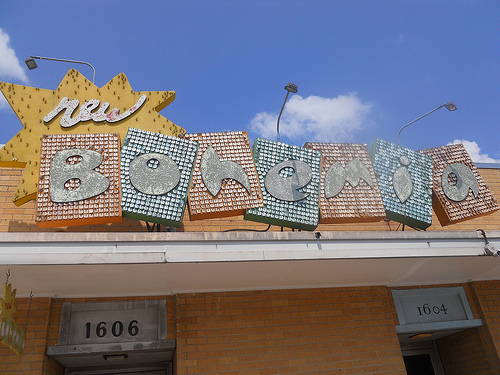 This is homegrown Austin business that supports it's community and really gives back… we love you New Bohemia!
And they're giving us much more than just financial backing… they'll also be donating tons of clothes and fabric to our amazing Mega Swap and Chop that will be taking place in one hefty corner of our Faire.  In the second of our Meet the Makers series we are doing on Sundays at the Austin Children's Museum, Bernadette Noll, our Swap coordinator, offered up a taste of the huge amount of crafts and projects that are going to be available.  These are cool denim crowns (denim donated by New Bohemia) that kids had a blast making and customizing.