by Teri Sperry
One of the most exciting new features of this year's Austin Mini Maker Faire, and one I'm especially proud to be involved in, is the Sustainable Village.  Sponsored by the visionary and award-winning Texas Disposal Systems, this group of Eco-Makers takes the DIY mindset to another level, showing us clever, fun, and responsible ways to build and grow, recycle and upcycle, generate and regenerate.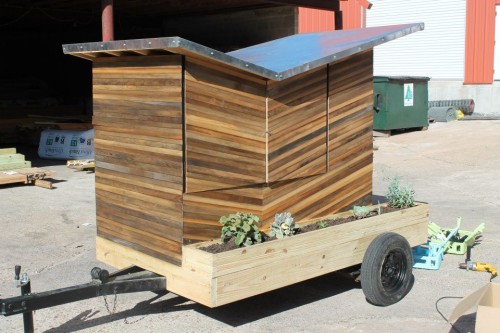 You'll find the Sustainable Village under the huge west canopy of the Palmer Events Center.  Beyond the ingeniously engineered electric cars, you'll encounter wearable solar generators, a solar tracker made from a boy's BMX bike, "practical and impractical" bikes made from scrap frames and recycled parts, innovative compost solutions, and a neighborhood's own mobile gardening toolshed.   You're invited to roll up your sleeves and learn to build and plaster an adobe-like wall of Compressed Earth Blocks.  And be sure to catch the presentation on Austin's first food forest (inside on the speaker's stage at 11:20).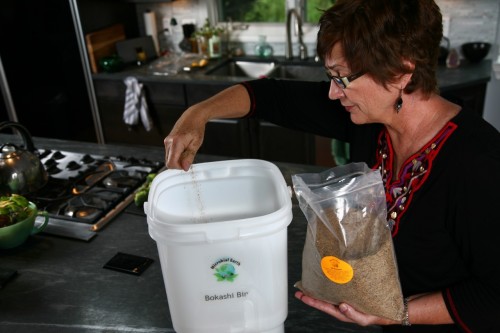 Kids of all ages will have a chance to  model geodesic domes, build miniature windmills, and more.  You'll also find out about local after-school and summer camp programs that teach kids about green technology, permaculture, and sustainable farming.
Just what do we mean by "sustainable"?  While there's no universally agreed-upon definition, a common theme is interconnectedness. My favorite summary goes like this: "Sustainable communities foster commitment to place, promote vitality, build resilience to stress, act as stewards, and forge connections beyond the community."
That's exactly what we aim to do at the Austin Mini Maker Faire on May 5— and far into the future.  As event producer Kami Wilt explains,  "We envision the Faire as an opportunity for great minds and Makers to cross-pollinate, injecting sustainable thinking and methods into other kinds of projects and also, of course, exciting and educating the public about the possibilities of sustainable living in fun and hands-on ways."
Join us at the Faire, stop by the Village, maybe get your hands a little dirty, and help Make It Sustainable!