Project Name:
Zen out with Prayer Flags
Project:
As a participant, you are invited to create your own personal "positive reinforcement" thought, idea, intention, or wish for yourself, your family or the world at large. The final project can be used for yourself or you can give it as a celebratory gift for a special occasion. Keep your Soul's Vision Alive! – For centuries, other cultures have recorded symbols, mantras or prayerful requests on small pieces of fabric and hung them outdoors. It is believed as the wind passes over them, the air becomes purified and sweetened, sending out the intended blessings into the world.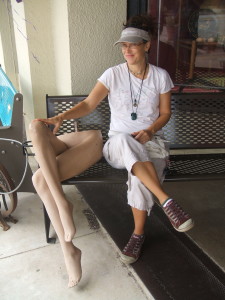 No previous experience required. All materials and supplies provided. Enter to win a Free Art Class Pass (value $35).
Maker website:
www.wix.com.lizaguilar/creates
Maker name:
Liz Aguilar